Awake: 6:38am Temp 56 sleep 6+14 off & on rain overnight @ Nicktown.
Gary C. called & offered us an opportunity to have our Snapper lawnmower stored for the winter in their garage. I gave this thoughtful & generous prospect some deep & heavy consideration. I don't like passing up good deals like this but, later, I had to let Gary know that "I'm just not ready." I would like to get (1) more mowing in.....adding to the memories of having so much fun so many times this summer.
K & I attended the 6:00pm vigil Mass @ Nicktown. Afterward, we were invited for dinner @ Max & Diana's place, which by the way, Max prepared: his special power hamburgers with all the trimmings, a mixed salad & wine. I applauded Max for his hidden talents & braveness.
Kathy insisted on helping Diana clean up the dinner dishes while Max & I did our best to cheer the Penn State Nittany Lions on to a victory which, we didn't know until later, didn't happen.
This picture was taken of Max & Diana with Kathy when visiting @ their home in Florida earlier this yr, 24 January; we helped celebrate Diana's birthday.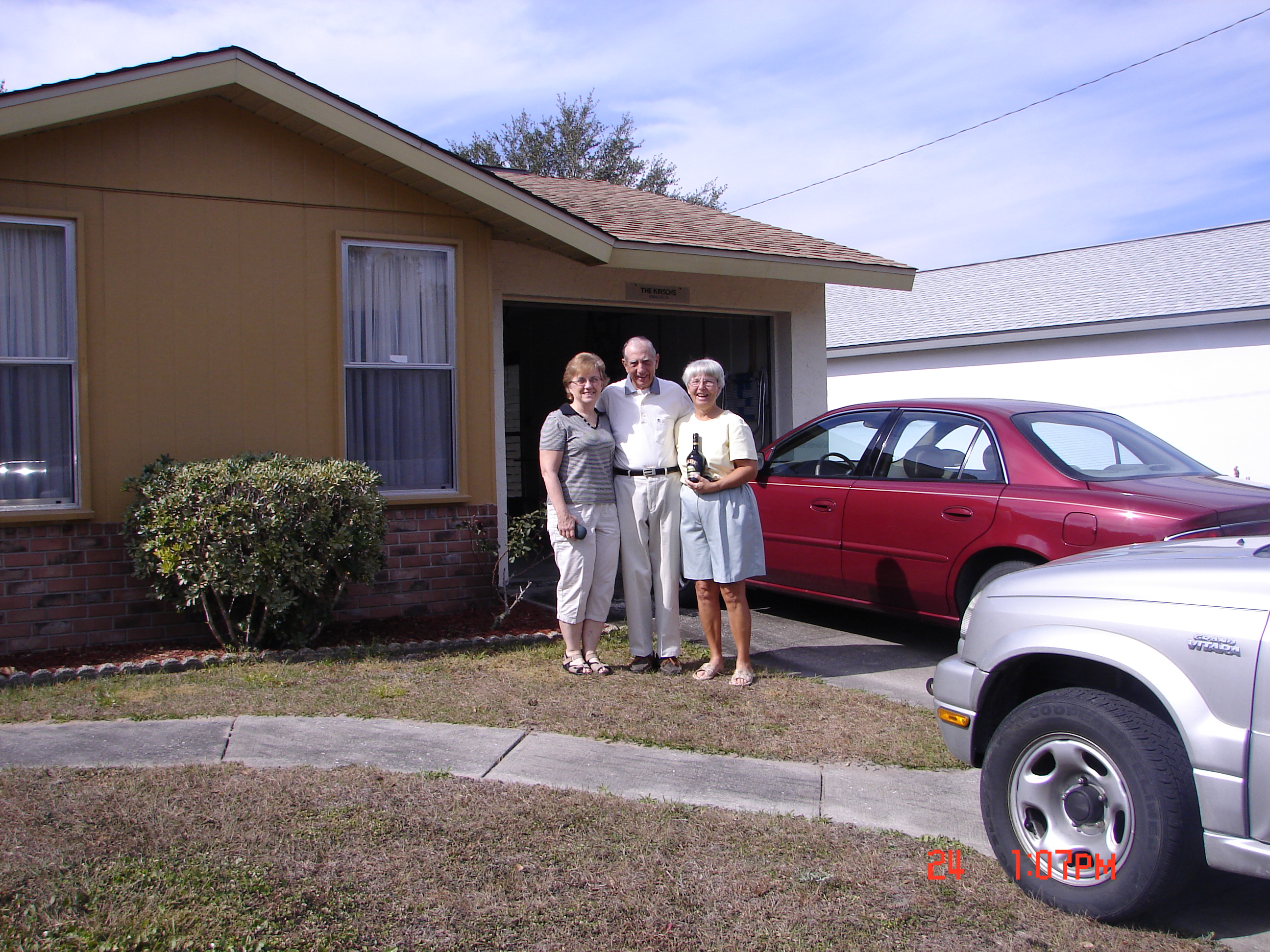 Evening movie: "From Russia with Love" with Sean Connery, Daniela Bianchi, Lotte Lenya, Pedro Armendariz, Robert Shaw, etc. Second James Bond film is one of the best; plenty of suspense & action, and one of the longest, most exciting fight scenes ever staged. Lenya makes a very sinister spy. 1963. Kathy can hardly wait for the next Bond film.
Lights out: 12:36am.