Awake: 6:52am Temp 40 sleep 7+04 drizzle...cold...sunshine Nicktown.
This morning we skipped the KK meeting altogether due to: "more house work." After breakfast, we were getting ready to leave when my 1st Cousin Cyril pulled into our driveway. He was in the area & wanted to have a quick tour of our BIG Build.
The construction workers were quite busy, but we stayed away from the trusses they were working on. I gave CY a rather quick .50 cent tour...this time, only because we had travel plans ourselves this morning. Like Arnold Schwarzenegger would say: CY will be back!
Then we motored to Duncansville to visit J & O Fireplace. We had already picked out the fireplace we wanted...but did not make any other arrangements so we spent some good time with Joe & have mucho info now. This one pictured....could be the one?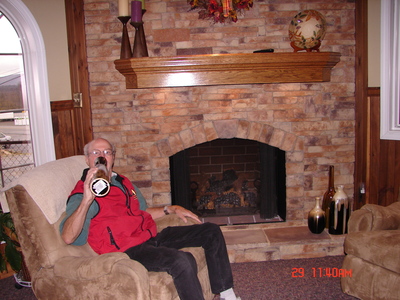 Or it could be this other wonderful looking selection? Don't know do ya?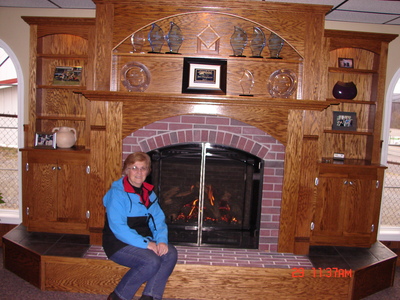 Next, we visited Jill again; this was our 3rd scheduled meeting with Jill.
Kathy & Jill fine tuned cabinet dimensions & placement with respect to appliances & cabinet color with respect to floor & molding. They continued further discussion regarding the granite countertops & where & how to go about making the selection. Yikes?!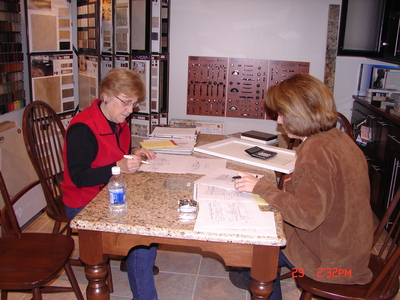 Dinner: Minestrone soup with toast.
Lights out: 11:28pm