Awake: 6:58am Temp 39 sleep 6+42 mostly cloudy overnight @ Meridian, Idaho.
I waited until after 8:00am & then made a call to Rob @ the CAT service center; "we have your # 15 cap" he told me. "I'll be right down" I replied.
"I hope this new reservoir cap will take care of our little problem" I say to myself. I did notice that some of the anti-freeze coolant leaked out overnight while the coach was just sitting idle, without leaving a trace of fluid; that puzzled me again.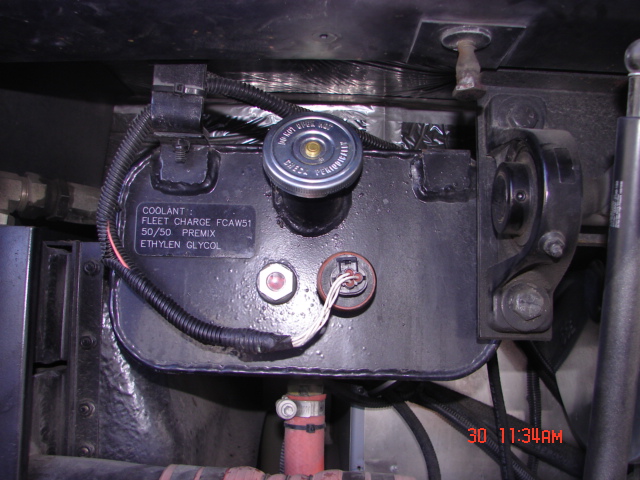 K & I wanted to go into Boise this afternoon & tour a section of ole town with the big mansions, but time just ran out on us. In lieu of that, we stayed in Meridian & toured a few grocery stores like Albertsons, a state liquor store & Winco. Winco was so well organized with large aisles & so easy to find things that we loaded up on more cereal than we expected due to the fair pricing.
Dinner: pot roast with veggies, gravy & bread.
Evening movie: we finished watching: "Thunderball" with Sean Connery, Claudine Auger, Adolfo Celi, Luciana Paluzzi, etc. Fourth James Bond film isn't as lively as the others. Plenty of gimmicks, and Oscar-winning special effects, as world is threatened with destruction, but film tends to bog down....especially underwater. Remade eighteen years later...with Connery ...as: NEVER SAY NEVER AGAIN. 1965. Yes, I also agree with the critics! Too much underwater fighting but, Kathy stayed awake throughout; is that a sign of a good movie?!
Lights out: 12:47am.