Awake: 6:12am Temp 47 sleep 6+18 sunny overnight @ Nicktown.
Kathy helped make noodles @ the church hall for (3.5) hrs.
After my breakfast, John B. visited & brought a new sparkplug for the small Honda bike; the time has come to get that engine running. Gas tank & seat bolted down, fuel hose connected, & fresh gasoline in tank; after a little choking & over a dozen cranks, the engine sputtered, coughed & then, purred like a young kitten. We were both delighted that the carburetor didn't need any overhaul. John took the Honda for a short ride & then I took a longer ride.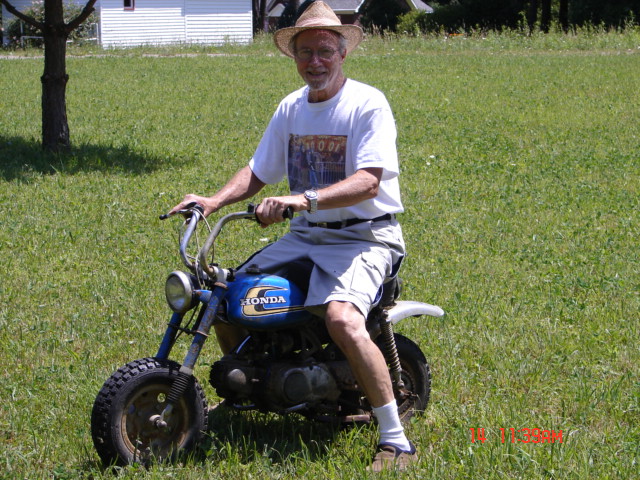 Thanks to John B. for his mechanical expertise; the engine has a lot of pep & is running very good. Donna should be well pleased. I'll keep this bike for a few more days & make a thorough inspection before returning it to its former owner.
Dinner: chicken/noodle soup with multi-grain bread.
After dinner, I attended the Holy Name meeting @ the church hall with about (13-14) other members.
Lights out: 11:44pm