Awake: 7:00am Temp 40 sleep 8+12 partly sunny overnight @ Nicktown.
About a month ago, Kathy started looking on line for a ping-pong table top to set on our pool table. Both our boys, Nick & Zack, are avid ping-pong players & would definitely enjoy having that set-up during their visit this Christmas. It took awhile on the computer to find what we wanted; but finally there was one already being auctioned off for a reasonable price. She added her price a little higher then the bidder & watched closely for a few days. Finally, the time was up & Kathy was the winner. Shipping was free & we had our table tennis conversion top, Regulation 5' X 8'.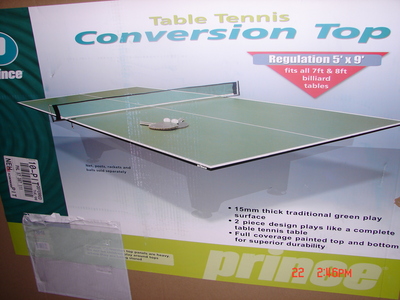 Timing was just right as Nick was here to help us change over from a pool table to a Ping-pong table. This is all of it except for the net. .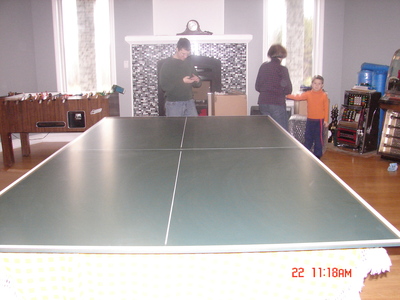 Now that the Foote family has arrived, the younger people are getting introduced.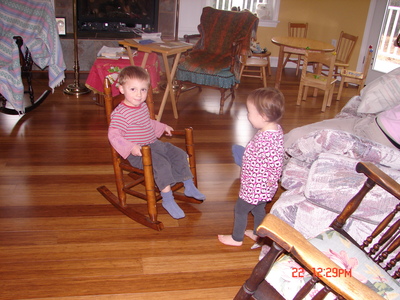 < and later, a little Rummikub was played until dinner: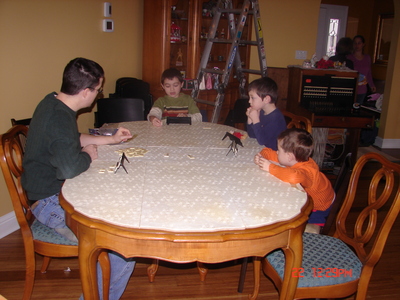 And this is little Abbey.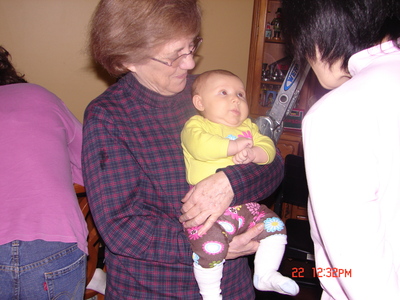 After dinner, high tech Nick started looking around at our hex & bedrooms. He thinks that we could easily bring in wireless music @ no charge. So to get started, we felt special wiring was required so it's down to the laboratory for a meeting of our minds.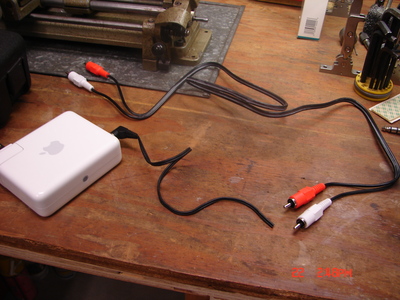 We didn't get far with soldering very thin wires, so tomorrow we'll attack it a lot smarter... I hope. Dinner: Lasagna, fruit, salad & Como bread.
Lights out: 12:03am.
In regards to future posting,: we have 6 youngsters, all under 9, & 9 adults. So there might be a slowdown... so hang in there.