Awake: 6:10am Temp 29 sleep 6+24 flurries, then snow all day overnight @ Nicktown.
After our KK meeting, & back in my laboratory, I spent some time using Kevin's powered Dremel tool to re-do the top section of the hall tree project. It saved me a lot of time.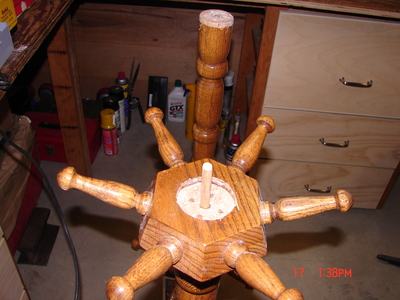 In fact, by late afternoon, I was able to re-set the top section together & use some slow epoxy curing glue to help it along with my heat lamps.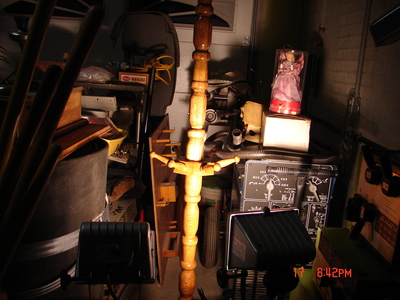 Then K & I attended 6:00pm vigil Mass & afterward, with the snow slowing the traffic down, we joined some of our regular KK people @ the Nicktown bar for an extra good pizza with beer.
Lights out: 12:44am.