Awake: 5:42am Temp 68 sleep 5+44 sunny overnight @ Nicktown.
After our KK meeting, Kathy, Debbie & I worked out for (1.5) hrs; Debbie did leave early as she had exercised yesterday & didn't need any more sore arms.
Early afternoon, I called Chuck & asked him when would be a good time to give that carburetor its necessary parts back.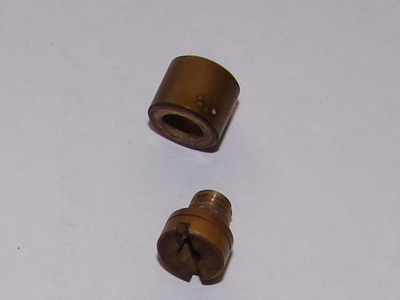 He told me that Jim was not available right now (the phone company was trouble shooting his phone & Internet system). "Do you think he'll be able to work with us later today" I asked. Chuck wasn't sure. Do you think you & I could start taking that equipment apart & maybe he would show up later & give us a hand? "It's worth a try" Chuck said.
Would you believe that Chuck & I took the same equipment apart as yesterday in a swift (1.5) hrs... but we had the advantage of déjà vu.... & Jim did show up... just in time to hear the 600-Grizzly's engine purring like a Grizzly? Of course, we were all delighted....especially Chuck who took the Quad for a ride down to the blueberry patch & roared back up the trail @ about (30) mph.
Kathy & Shirley joined Jim, Chuck & me having a celebration beer on their back porch. Lesson learned; be organized. Whew!
Dinner: Chicken stir fry, rice, mixed salad, bread, a plum, & a peach.
Lights out: 11:54pm.