Awake: 7:30am Temp 56 sleep 7+53 partly sunny overnight @ Nicktown.
A recent allergy from dust has me sneezing & blowing my fog horn all too often. My nurse tells me if I don't get over making so much noise, she is going to skip watching late night movies because I am waking her up.
Early morning, Dave rang our doorbell; he, Byron & Terry are getting (2) classic Corvettes out of storage that will be driven to Ohio. Here was a photo opportunity to witness the most powerful one.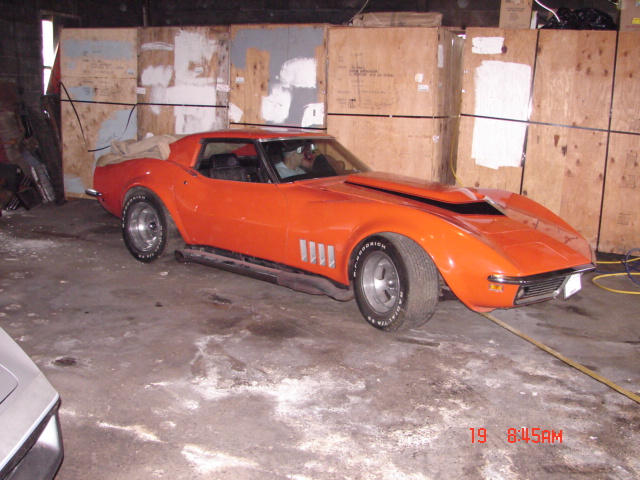 At 12:05 pm, K & I motored to the Duman Lake County Park & attended the Lucy & Jake annual Kirsch reunion. Another opportunity to spend time with many of my 1st & 2nd cousins & their offspring's from near & far. My sister Corinne also joined in the fun. I had brought my camera but was so busy yakety-yaking & eating, no pictures were taken. We were at the park for over (5) hrs. It was great seeing a lot of my cousins again.
Late movie with popcorn: "Sunday in New York" with Cliff Robertson, Jane Fonda, Rod Taylor, Robert Culp, etc. Entire cast bubbles in this Norman Krasna sex romp of virginal Fonda discovering N.Y.C. & love. 1963. An innocent & cute so-so story.
Lights out: 12:08am