Awake: 6:50am Temp 48 sleep 6+20 sunny overnight @ Nicktown.
K & I made a brief visit to the KK & then left early & motored to Carrolltown for blood work to get ready for our annual physicals next week. En route back to Nicktown, we stopped @ Ken's Lawnmower business trying to find a side chute for our Snapper mower but to no avail. We were also in the market for a battery, reasonably priced, in order to use the electric start on the Snapper. Ken said he would call when he found one at a sensible price.
We also stopped in Spangler to peruse a yard sale; Kathy found a toy dump truck very reasonably priced & suitable for the future. Upon our return to the motorhome, I discovered a mass of gray feathers just below our front wheel & the bird nest.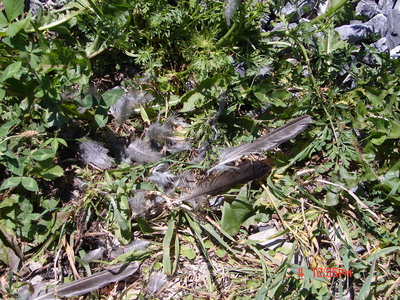 Using a mirror, I was sad to see those young birdies we've been watching were no longer in their nest & no signs of life. Kathy & I were both sorry this happened. Mother Robin & her companion were extremely watchful from the beginning.
Since I had to abstain from eating this morning, I had my coffee around 11:00am.... & then, brunch. This afternoon, I finished repairing Al's leaf blower; due to the factory not having any parts available, his leaf blower will now perform as: OFF....FAST in lieu of OFF...SLOW....FAST.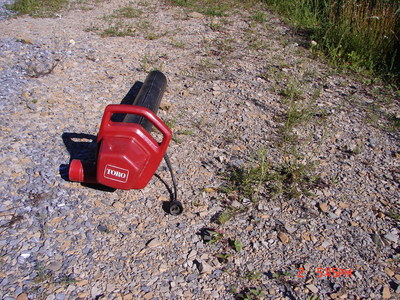 Dinner: Tofu/veggie stir fry & brown rice with Quinoa.
We finished the movie: "Love with a Proper Stranger" with Natalie Wood, Steve McQueen, Edie Adams, Herschel Bernardi,& Tom Bosley. Nifty cynical romance tale of working girl Wood & trumpet player McQeen. Much N.Y.C. on-location filming, nice support from Adams. 1963. Definitely not for children...even though it declares a good message at the end.
Lights out: 12:08am.